Reinterpret living spaces,
Recreate your home.
GradoStudio is a team specialized in integral projects related to housing, architecture, interior design and advice on furniture and lighting.
We manage the project from the first contact to the implementation of the work, in constant communication with the client throughout the process.
Each person is different and needs different solutions. We work on all kinds of projects related to the home. Visualize your ideal living space and we will help you to make it a reality with your own identity and style.
Rebuild your home. Enjoy it as you did when you first started living there.
We identify the points that require improvement, in order to apply the best solutions in terms of distribution and light. We take into account all technical aspects to ensure no problems arise in the future, managing the work on site so that everything goes according to plan.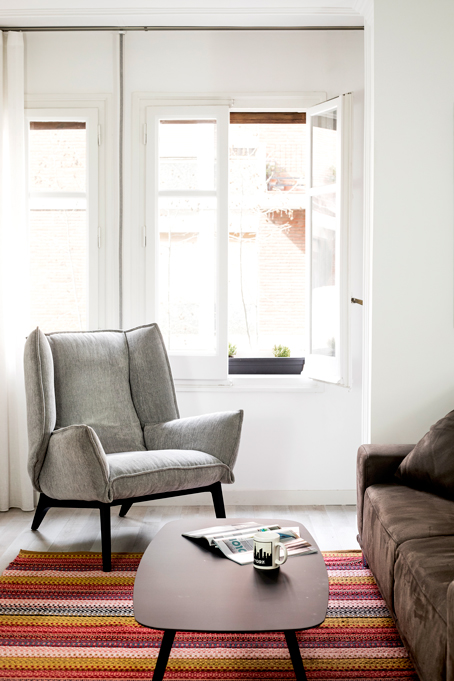 Reinvent your home; each small detail is part of a unique symphony.
We reinterpret your home, so that you can enjoy it like the day you moved in. We start out by investigating the client's personal preferences, to give each room its own soul following a particular style.
Make your home a reflection of yourself. We create new living areas that you can identify with.
Grado Studio is specialized in comprehensive architectural projects, adapting to the type of project you need. We also offer technical architecture services such as licensing, auditing and consulting.
Rethink your living space and make it unique.
All elements have their importance in the living space: their position, how they communicate with each other, the rest of the materials and the light that reveals them to us.
We advise you as interior designers and decorators to give your home a unique style. We also offer "Personal Shopper" services.
Smart homes designed for each family. Alfred learns about you, your habits, your hobbies and tastes to make your day to day life easier. We set up living spaces so that all you have to do is enjoy them.
The future is here, control your home from wherever you are.
We transform your home into a customized Smart Home where you have full control of everything.
We believe that well-being is an important factor, but also sustainability and creating an efficient environment by controlling the consumption of your home.
Living spaces with soul. We believe that perfection lies in the smallest details, and that giving a space its own identity allows it to tell a story.
"The aim is to find the best way to distribute the space so that people feel comfortable in it."
– John Pawson